SUPPORT AFGHAN WOMEN AND FAMILIES WITH A FREE FLIGHT
Too Young to Wed and Miles4Migrants are joining forces this summer to provide Wings of Hope for Afghan families to fly to their new homes.
DONATE NOW
Miles4Migrants, Welcome.US and Amex GBT are bringing migrants to safety
Help us reach our goal to raise $1.5 million to help displaced people seeking refuge in the U.S.
DONATE NOW
Support someone's ticket to a new beginning
Your unused frequent flyer miles and credit card points can help refugees and asylum-seekers, many of whom have been separated from their families for years, reunite with their loved ones and reach safe homes.
DONATE NOW
Miles4Migrants uses donated frequent flyer miles, credit card points, and cash to help people impacted by war, persecution, or disaster reunite with loved ones and start new beginnings in safe homes.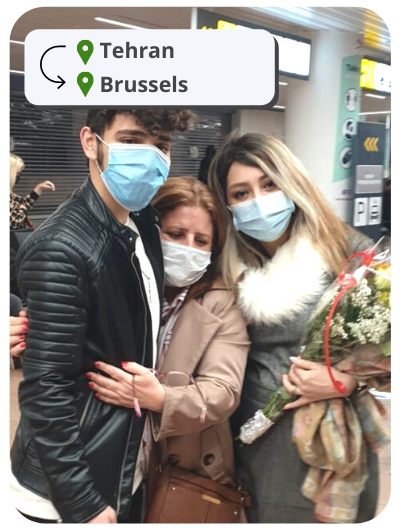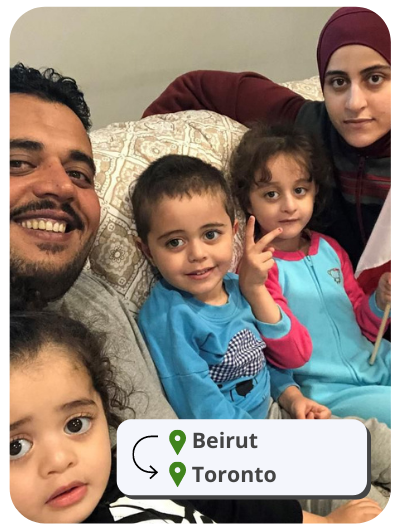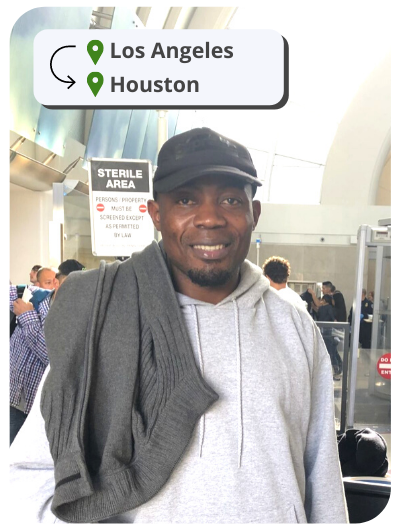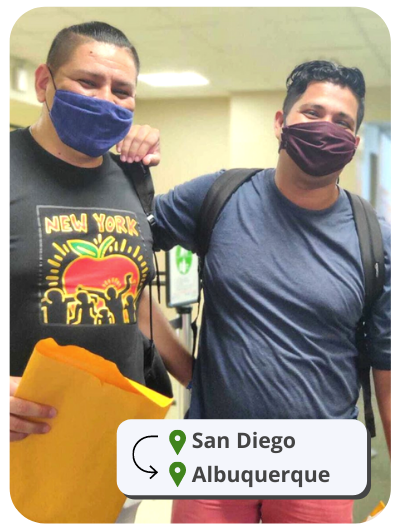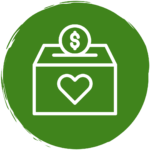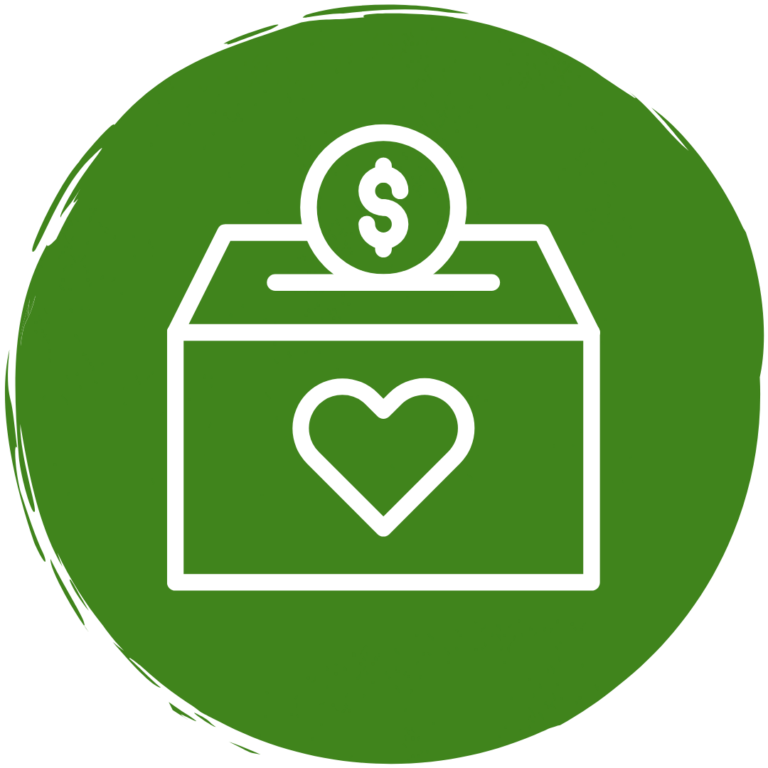 There are many ways to support someone's airfare. Miles4Migrants can use all of the following to cover the cost of a flight:
Frequent flyer miles

Credit card points

Travel vouchers/credit

Cryptocurrency

Money

Appreciated stock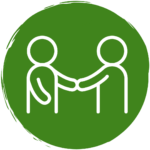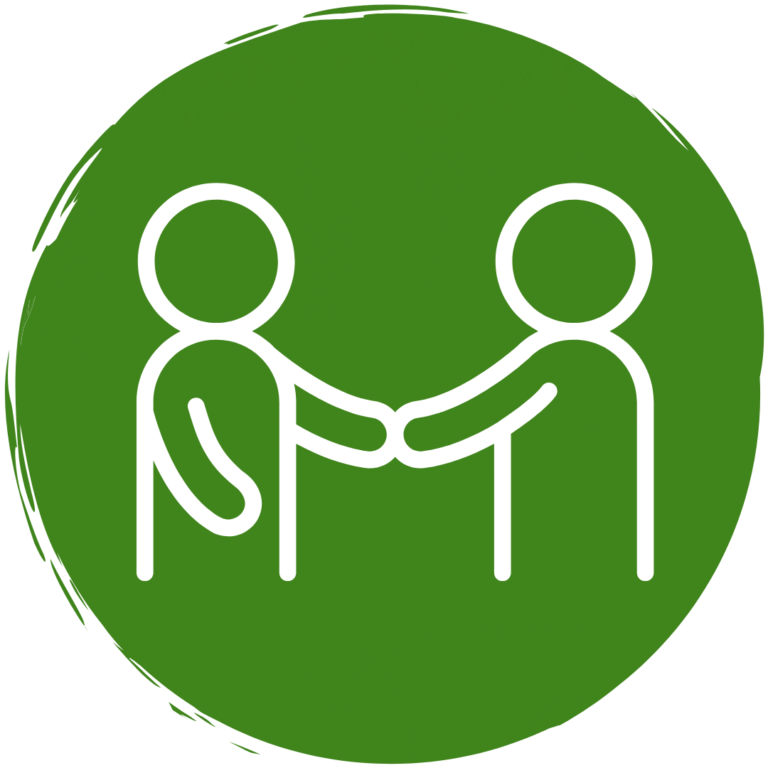 Miles4Migrants works with 45+ nonprofit partners to identify individuals who have legal approval to travel but who cannot afford airfare. Our team will work to find an individual or family who could use your type of donation to cover their airfare.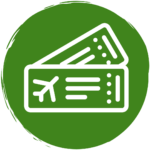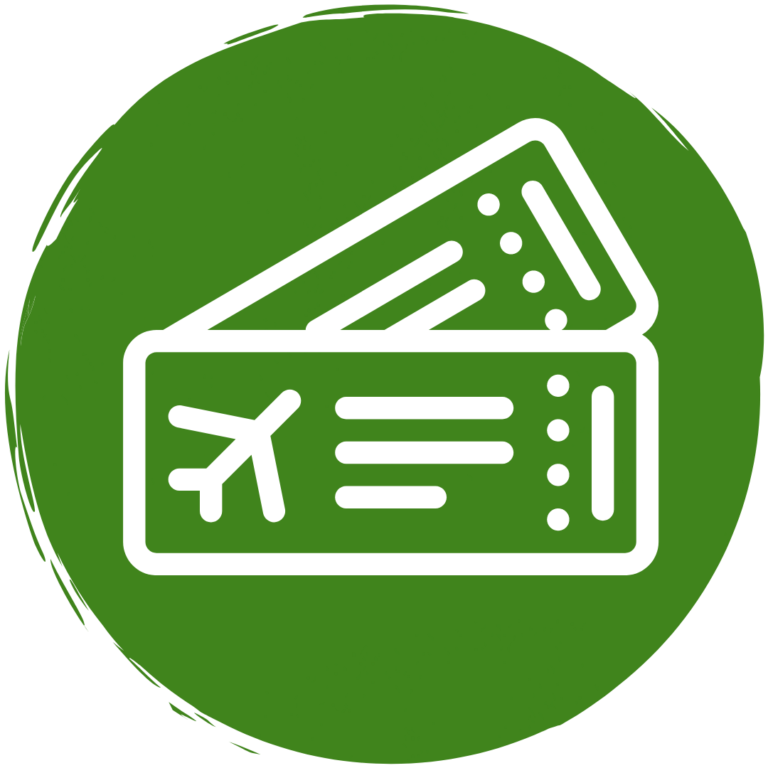 Depending on your type of donation, Miles4Migrants will either use your gift to book a flight for someone through our Booking Team, or we will work with you to book the flight yourself. This is because some rewards programs do not allow our team direct access to your miles/points.
Is Miles4Migrants assisting with airfare for Ukrainian refugees?
Yes. Miles4Migrants stands in solidarity with those impacted by the unjustified and unprovoked Russian attacks on Ukraine. Our team is actively booking flights for Ukrainians to get from temporary housing in border countries to longer-term homes in other locations. Miles4Migrants works through our network of charity partner organizations who identify individuals in need of flight assistance, verify that the case meets the parameters of our mission and that the person has legal permission to travel, and submit flight requests to our team. We are currently unable to support flight requests that do not come in through one of our approved partner organizations.
Over the next few months, we expect an increased number of flight requests to come in and are accepting donations to help fund these flights. Any donations raised through miles, points, or cash will go toward booking flights for Ukrainians in need of flight assistance, as well as for other refugee communities that Miles4Migrants continually supports. Right now, our most-needed programs are Southwest, United, Delta, and Air Canada.
How does Miles4Migrants identify refugees, asylees, and asylum-seekers to support?
Miles4Migrants fosters relationships with other nonprofits that are working 'on the ground' to serve refugees and asylum-seekers directly. Our nonprofit partners, both across the world and within the United States, submit requests for flight assistance to Miles4Migrants. We do not have the capacity to vet flight recipients' finances to ensure financial need, nor do we specialize in the administrative and legal work required to ensure each flight recipient is authorized to enter their resettlement country. This is where our nonprofit partners come in – each partner is responsible for vetting flight recipients to ensure they have the necessary legal approval and documents to travel to (or, in the case of those released at the US-Mexico border or from immigration detention and legally seeking asylum in the United States, within) their resettlement country. We do not accept flight requests submitted directly from individuals without a nonprofit partner acting as an intermediary. A list of our nonprofit partners is included on our NGO partner page.
What type of frequent flyer miles and credit card points does Miles4Migrants accept?
We accept miles and points pledges from almost all loyalty programs; however, based on the most frequent requests for departure/arrival locations, certain programs are used more frequently than others.
The most needed miles and points donations are:
United Airlines
Delta Air Lines
Alaska Airlines
Southwest Airlines
Flying Blue (Air France and KLM)
American Express Membership Rewards
Chase Ultimate Rewards
Capital One Rewards
Air Canada/Aeroplan
You never know when your miles or points could be the exact match for a deserving individual or family, so if you have another form of miles/points, we'd still love to receive your pledge!
How many miles/points can support a flight for one person or one family?
The following amounts are a general guideline of how far your miles/points pledge can go. Because different frequent flyer mile and rewards programs have varying redemption rates, please note that values may differ depending on the type of miles/points you pledge.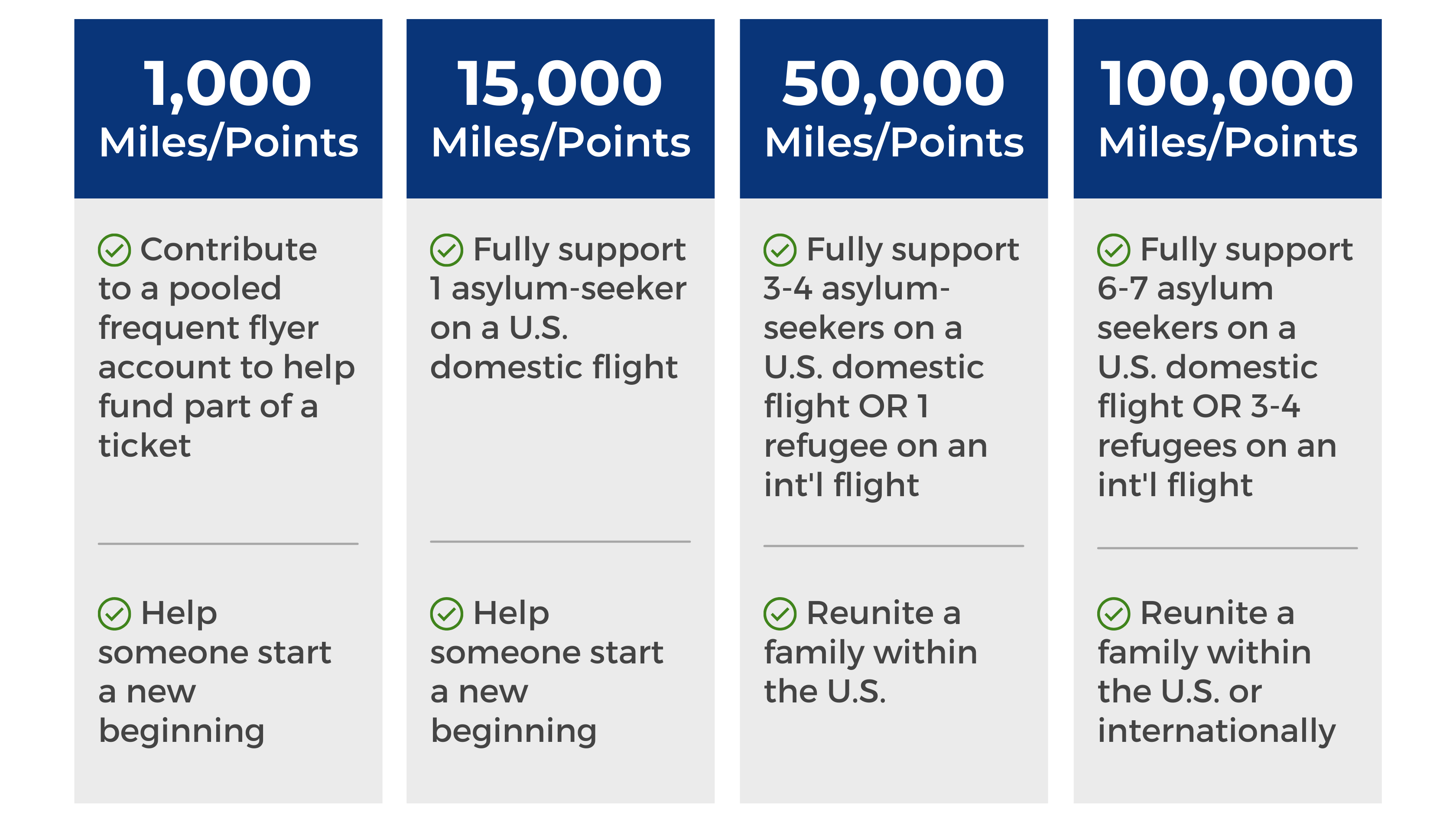 If I don't have enough miles or points, can I donate money?
Yes! Cash donations are a big help in addition to miles. While frequent flyer miles cover most airfare expenses, cash is needed for each ticket to cover taxes, departure and arrival fees, and fuel surcharges. Our average cost of taxes and fees per flight booked is $33.80 per person. In certain circumstances, booking a flight with cash instead of miles/points is more cost effective, so your cash contribution may be used to book airfare as well.
All contributions to Miles4Migrants are used solely to help refugees, asylees, and asylum-seekers. No cash contributions are used to cover Miles4Migrants' operational costs, and under no circumstance will they be used for political activism or lobbying.   

Subscribe to our newsletter and keep up with our latest news and campaigns.