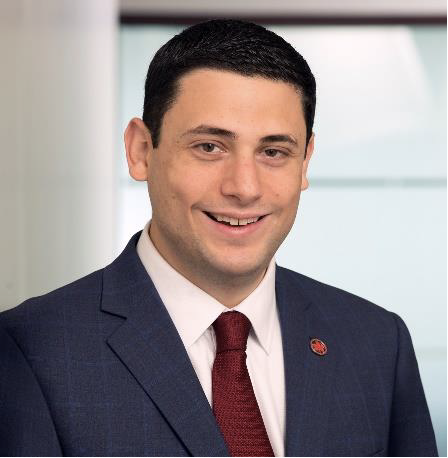 Miles4Migrants is honored to announce that Mark Nasr, Executive Vice President of Marketing and Digital at Air Canada and President of Aeroplan, Air Canada's award program, has joined its board of directors. Mr. Nasr's appointment comes at a crucial time for Miles4Migrants, a non-profit organization committed to upholding human rights by eliminating transportation barriers for the world's most vulnerable forcibly displaced individuals.
Dedicated to making a difference in the lives of those affected by war, persecution, torture, and climate disasters, Miles4Migrants has developed a unique approach that involves fundraising frequent flier miles, credit card points, and cash donations to provide life-changing opportunities for forced migrants. By collaborating with a global network of NGOs and airline partners and leveraging the expertise of its resource optimization team of flight bookers, the organization ensures that every donated resource is maximized to its fullest potential.
Since its inception in 2016, Miles4Migrants has made a significant impact, flying nearly 43,000 individuals to safety from 98 countries of origin. This incredible achievement has been made possible by redeeming over 730 million donated points and miles, representing over 17 million dollars in alleviated airfare costs.
Despite these astounding accomplishments over the seven years of its existence, Miles4Migrants faces significant challenges in keeping its doors open. In addition to miles and points, the organization requires financial support to cover essential expenses, including taxes and fees, as well as to sustain its ongoing operations.
Mark Nasr's decision to join the board of directors comes at a crucial moment in the organization's journey. His unwavering belief in Miles4Migrants' cause and steadfast commitment to sustaining its noble efforts underscores his dedication to ensuring the organization's enduring impact. Nasr emphasized, "It's an honor to join Miles4Migrants' at this pivotal time. This organization has made all the difference for tens of thousands of families and helped to enable the contribution immigrants make in their new communities. Given the difficult climate and geopolitical challenges faced by the global community, the need is, unfortunately, only increasing. I look forward to working with the Miles4Migrants team and fellow board members to drive progress in addressing the organization's challenges and ensuring that Miles4Migrants remains ready and able to support those in critical need."
Andy Freedman, Chair of the Board at Miles4Migrants, expressed his excitement for Mark Nasr's arrival, stating, "We are thrilled to welcome Mark Nasr to our board of directors. His wealth of experience in the aviation industry, coupled with his passion for our mission, will undoubtedly propel Miles4Migrants to new heights. With Mark on board, we are confident in our ability to overcome current challenges and continue our vital work of providing hope and safety to those who need it most."
Miles4Migrants extends its warmest welcome to Mark Nasr and looks forward to benefiting from his insights and contributions as the organization faces its challenges head-on while providing hope and safety to those in need.
About Mark Nasr:
Mark Nasr is Air Canada's Executive Vice President, Marketing and Digital, and the President of Aeroplan. In this role, Mark is responsible for the overall Air Canada customer value proposition, including brand, marketing communications, commercial sponsorships, and the design and development of products and services for Air Canada, Air Canada Rouge, and Air Canada Express. His team also includes Air Canada's global technology, digital and data professionals, managing the development and operations its digital channels and a cloud-first stack of over 400 applications supporting every facet of its operations.
As President of Aeroplan, Mark has responsibility for the Aeroplan loyalty business, including development, partnership management, operations, and financial performance.
Since joining Air Canada in 2016 as Managing Director, eCommerce, Loyalty Programs and Ancillary Revenues, Mark spearheaded the vision and strategies for the new, transformed Aeroplan loyalty program that successfully launched in 2020. Most recently he led the introduction of Air Canada's new distribution capabilities (NDC) program, modernizing the technology platforms and commercial models used to support agencies and travel buyers worldwide.
Mark's 20-year career in the travel and hospitality industry includes stops across several regions. After starting his career in hotel operations and revenue management at Hilton, Marriott and IHG properties, he joined the Continental Airlines management team in 2006, initially in Revenue Management and Decision Support, and later leading the airline's first Ancillary Revenues practice. In 2010 following the merger, he joined United Airlines, first leading Ancillary Revenues, then Digital Channels, and finally, as head of Corporate Strategy and Development within the Finance division.
Mark earned a Bachelor of Science degree in Hospitality Business Administration; Concentration in Information Systems Management with Magna Cum Laude honours from Cornell University's School of Hotel Administration. Mark also holds a patent for check-in and ID scanning, a product used by approximately a dozen airlines, as well as a patent application for airline seating systems. In 2014, Mark's pioneering work in travel technology earned him a position on Crain's Business 20 in their 20's.
For media inquiries, please contact:
Sandro Petrilli – Head of External Affairs