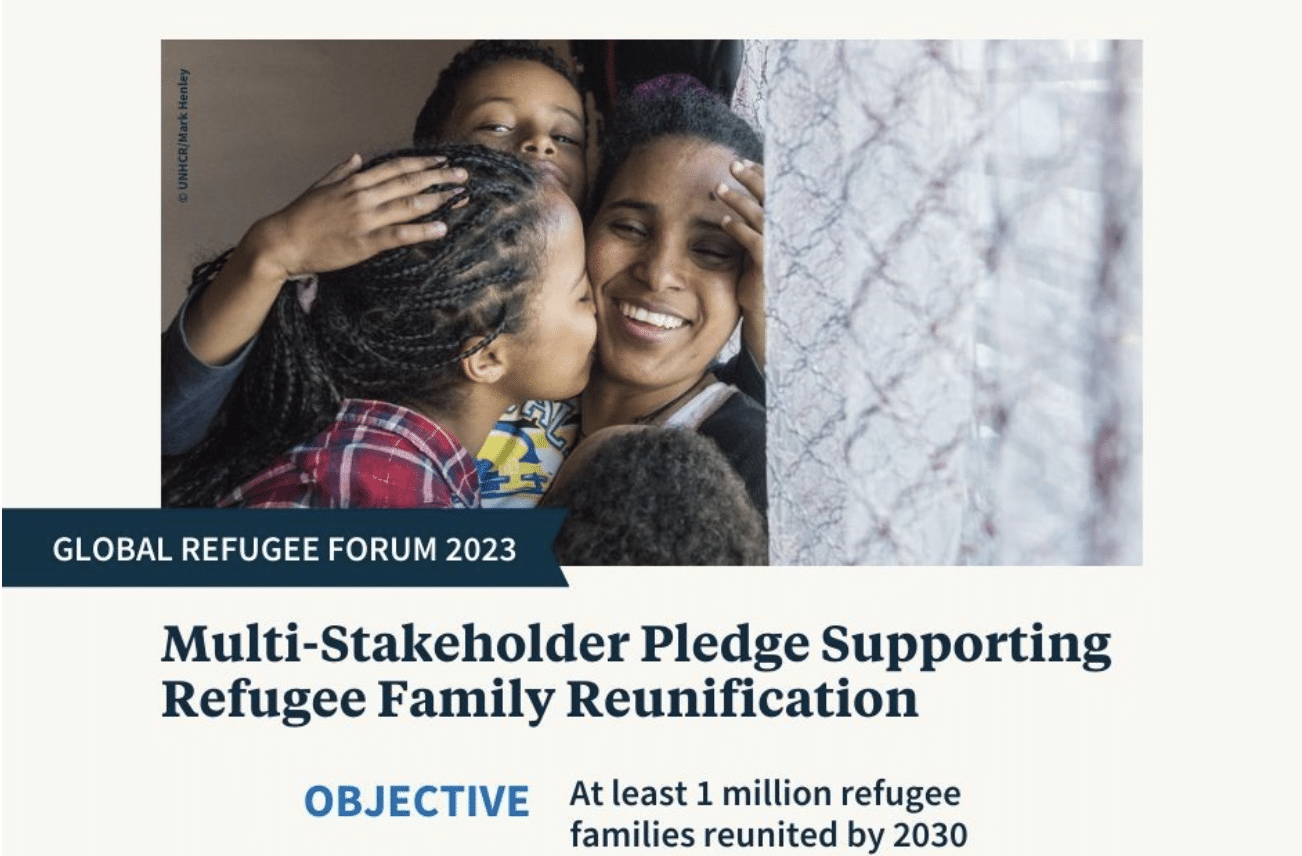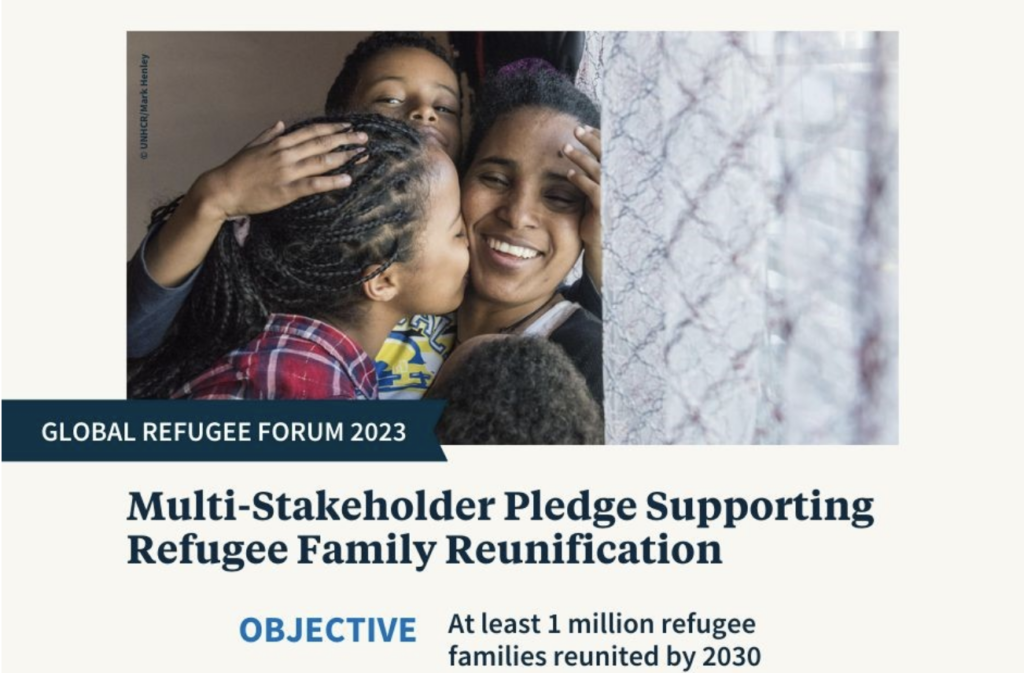 Miles4Migrants is pleased to announce that we have joined the Multistakeholder Pledge on Supporting Refugee Family Reunification. The pledge, launched this week by the Global Family Reunification Network (FRUN), is a global commitment to help at least 1 million refugees reunite with their families by 2030.
Why Family Reunification Matters
Family reunification is not just a right; it is the cornerstone upon which lives are rebuilt and communities are strengthened. It nurtures a sense of belonging, which is essential for refugees to integrate into new societies successfully. Beyond the legal aspect, reuniting families holds the key to enhancing mental and physical well-being, empowering individuals to face the challenges of their new lives with resilience and hope.
However, many refugees face significant barriers to family reunification. These barriers can include restrictive laws and policies, complex and costly procedures, and a lack of access to support services.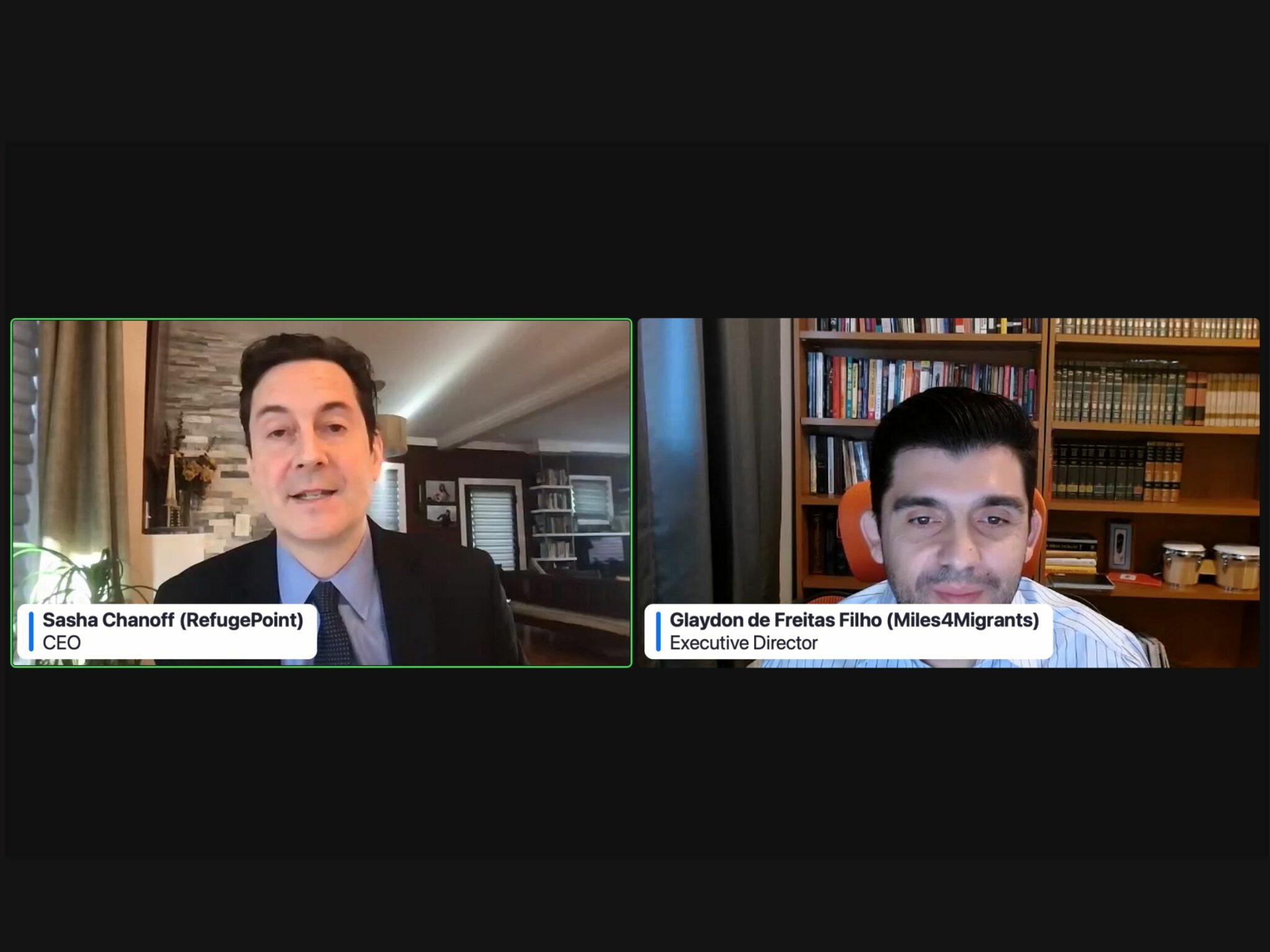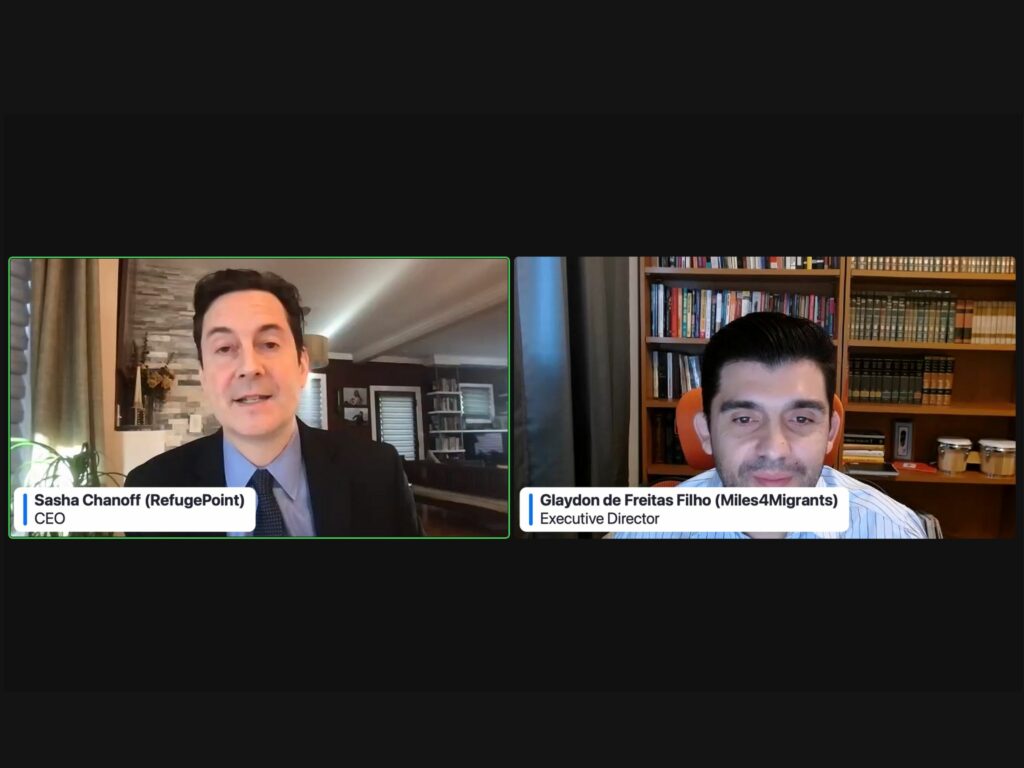 Our Pledge: A Promise of Unity
Miles4Migrants has set an ambitious goal at the 2023 Global Refugee Forum: reunite 10,000 individuals in 2024 using air miles, credit card points, travel vouchers, and direct financial assistance.
Miles4Migrants Executive Director Glaydon de Freitas expressed the essence of our mission during the virtual launch of the Multistakeholder Pledge: "By harnessing the power of donated miles and reducing transportation costs, we are crafting hope from despair, making reunions not just a possibility but the forthcoming reaction," de Freitas said. "We are calling on a global alliance of partners, old and new, to bring their expertise, innovation, and spirituality. We need a holistic approach, one that addresses not just travel but also legal counseling, mental health support, and resettlement assistance."
The Multistakeholder Pledge: A Roadmap to Reunification
The Multistakeholder Pledge Supporting Refugee Family Reunification is co-convened by the Global Family Reunification Network (FRUN) Advisory Group consisting of UNHCR, IOM, the International Committee of the Red Cross (ICRC), the Red Cross and Red Crescent Family Reunification Working Group (represented by the British Red Cross), the International Rescue Committee (IRC), RefugePoint, the International Catholic Migration Commission (ICMC), Leiden University, and the International Refugee Assistance Project (IRAP).
We encourage you to learn more about this vital initiative and join us in making a significant impact: Family Reunification Network: