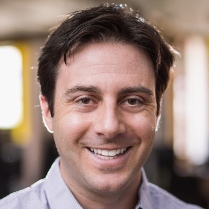 Andy Freedman – 
Co-Founder and Board Member
Pronouns: He/Him

Andy proudly serves as one of the co-founders at Miles4Migrants, supporting the work of the dedicated team and celebrating the heroism of the families Miles4Migrants has the opportunity to support in their journey to their new community. His personal inspiration for helping to launch the organization came as he was searching for a way to make a meaningful impact on the global refugee crisis after spending time living in the Middle East. After attending an event on the topic of ways to support refugees at the headquarters of TripAdvisor (now a Miles4Migrants funder), where he learned about the financial burden faced by resettled refugees due to travel loan repayment, he thankfully stumbled upon the like minded and fellow miles-obsessed co-founders, Seth and Nick. Andy serves as a volunteer director, and outside his work with Miles4Migrants, he maintains an executive role at Assured Allies, a technology company helping to address the financial strain of a global aging population. Andy lives outside of Boston, MA with his wife and two young children, Nora and Grant.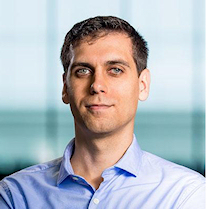 Nick Ruiz – 
Co-Founder 
and Board Member
Pronouns: He/Him

Nick serves as a co-founder at Miles4Migrants, supporting the technology development that powers our mission. Nick also piloted the original idea of using points and miles to reunite families by flying the family of a Pakistani Christian personal friend in Europe. He later shared this idea on with other online reward point enthusiasts on Reddit, where Seth and Nick later sparked the movement. Nick is passionate about developing technologies that bridge cultural boundaries and overcome language barriers to improve lives. Outside his work at Miles4Migrants, Nick is a natural language processing research scientist at Interactions, working on virtual assistants for customer care. Nick lives near New Providence, New Jersey with his wife Jennifer and his daughters, Julia and Chiara.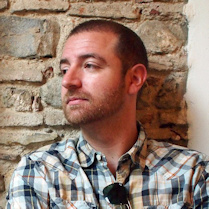 Seth Stanton – 
Co-Founder
Pronouns: He/Him

Seth, an optometrist from New Orleans, LA, is immensely proud to be a co-founder of Miles4Migrants. His road to the charity's inception is paved by an obsession with points and miles and a healthy amount of Redditing. On both sides of his family, Seth is descended from immigrants who fled in the name of religious freedom: his father's mother came from Lebanese Christians who fled the Ottoman Empire, and his mother's family were Russian Jews who fled the pogroms. Early on, Seth's commitment to fulfilling flight requests became a personal obsession, and his waking up to photos of another family reunited drove him to work deep into most nights. As a result, he feels a personal sense of relief that Miles4Migrants now has staff so he can get some sleep and eat actual meals with his wife and children. Seth's talents revolve around sarcasm, an ability to fire off a small flood of messages in free moments between seeing patients, and a semi-encyclopedic knowledge of the best miles to use for any route around the world. He is a proud husband to Erin and father to Marie and Sylvie.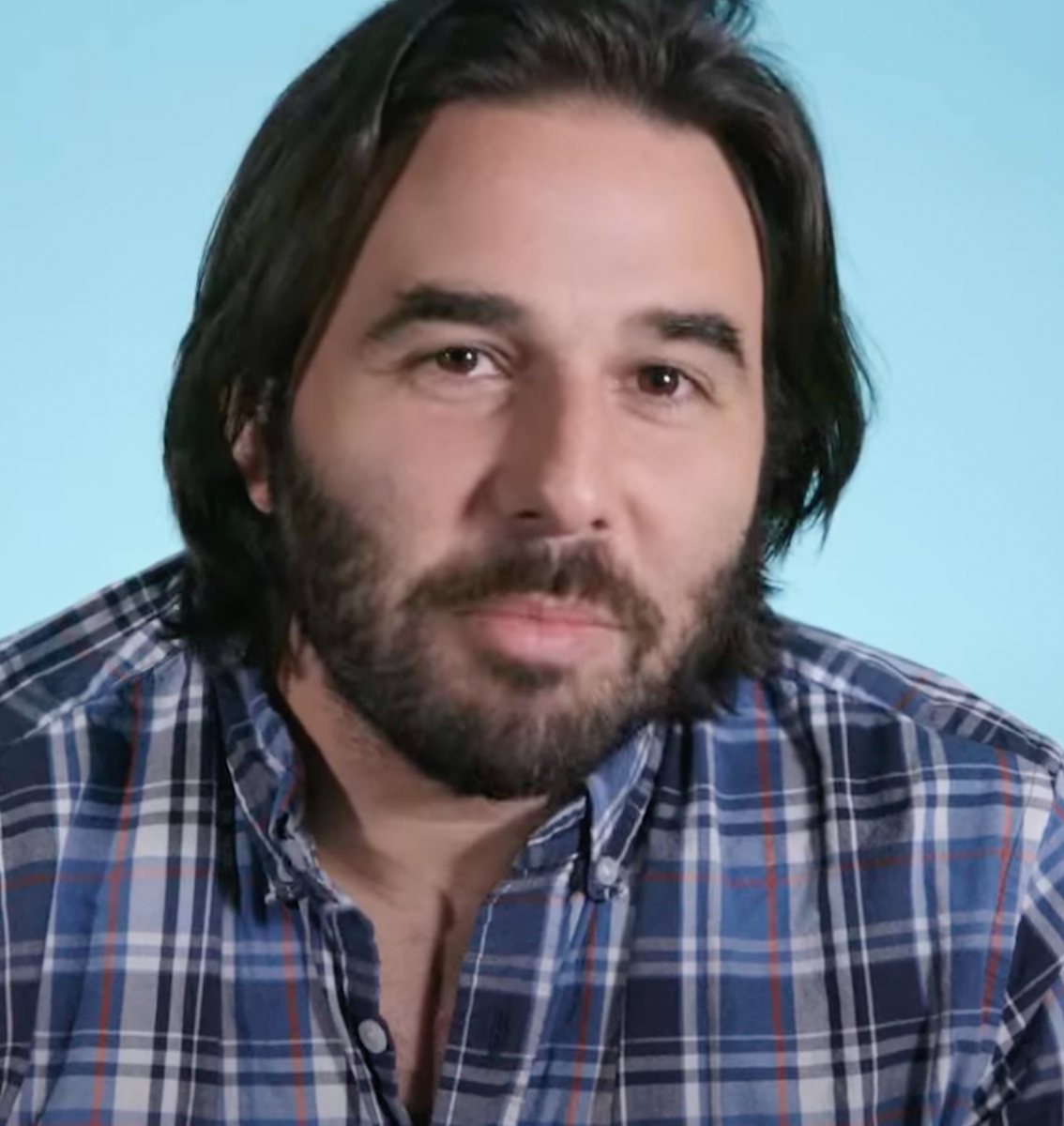 Larry Tobin –
Board Member
Pronouns: He/Him


Larry Tobin joined the board of Miles4Migrants in 2023 after years of being a supporter through his role as Director of The Shapiro Foundation. Through the Shapiro Foundation, Larry invests in incremental refugee resettlement across The Globe. The Shapiro Foundation is particularly focused on communities welcoming Newcomers—through community sponsorship or private sponsorship. Larry joined The Shapiro Foundation in 2007 after a decade of working in The Boston Jewish Community. He lives outside of Boston with his wife and two young daughters.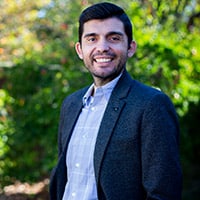 Glaydon de Freitas – 
Executive Director
Pronouns: He/Him


Glaydon was born and raised in Brazil where he studied law, and gained expertise in Brazilian administrative and immigration law, as well as international law. He continued his law studies in the United States at the University of Houston and was later a United Nations fellow at the Oxford Consortium for Human Rights. De Freitas was the CEO of Corazón Healdsburg and most recently served as the head of strategic planning for the Refugee and Immigrant Center for Education and Legal Services (RAICES) in Houston, Texas, as it gained national attention through a viral social media response to the U.S. border family separation policy.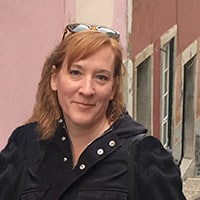 Mary Novak-Caskey – 
Flight Team Manager 
Pronouns: She/Her


Mary has worked in the travel industry for 30+ years, first in airline reservations and later in a luxury travel agency. She has always had a love of travel, especially experiencing new places and cultures with family and friends. After being laid off from her agency during the pandemic, she came across a Miles4Migrants job posting and immediately felt fate had intervened. As the granddaughter of immigrants who spent years bringing their family to the U.S. one or two people at a time, re-uniting families sounded like an incredible way to make a difference. Mary is thrilled to be part of such an important mission and amazing team.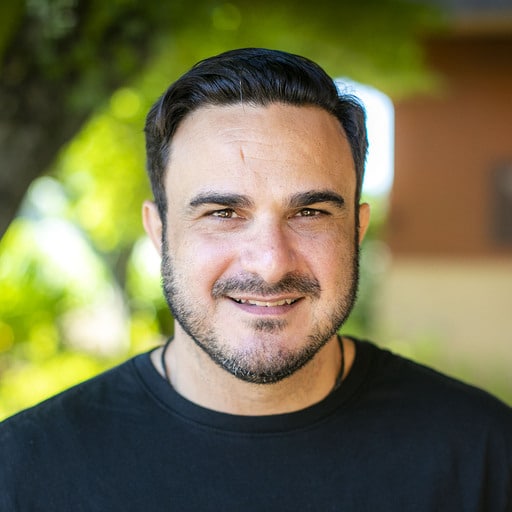 Sandro Petrilli –
Head of External Affairs
Pronouns: He/Him
Born with Brazilian rhythm and an Italian heart, Sandro has been living and working in Europe for years. After his background as a former editor-in-chief and anchor at a Brazilian TV station, Sandro migrated to corporate communications and marketing, amassing over two decades of experience across diverse sectors. He is excited to contribute his expertise to the Miles4Migrants family as the Head of External Affairs, encompassing strategy planning, donor cultivation, and content creation. Beyond his advocacy, Sandro finds joy in music, culinary exploration, and fostering cross-cultural connections.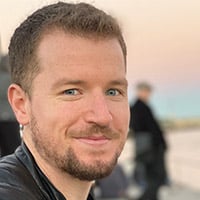 Patrick Stouffer –
Strategic Partnerships Manager
Pronouns: He/Him
Patrick is a musician, writer, and points and miles fanatic currently based in Los Angeles. A freelance trumpet player by trade, he first discovered airline loyalty while traveling the world as a performer for cruise ships and various Broadway musical tours. For nearly 10 years, he traveled non-stop to all 50 states and over 70 countries between work and leisure – using points and miles to fund and elevate his experiences. Patrick has been part of M4M for nearly two years. He is responsible for maintaining and building a network of airline, loyalty program, corporate, and non-profit partnerships that align with our org's mission and improve our ability to support victims of forced migration. He loves his work because, "It allows me to use my passions for program loyalty and travel as a means for good. I get to witness beautiful displays of love, compassion, and the upholding of dignity every day I come to work." When he's not booking flights, playing trumpet, or writing for AwardWallet, Patrick enjoys traveling with his wife, sampling new whiskeys, and spending time at the lake with his family.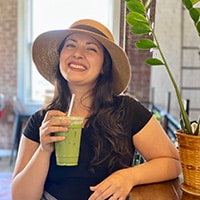 Cinthia Fasani – Director of Administration


Whatever you need, Cinthia Fasani, Director of Administration, can probably help you. She works to ensure daily operations meet the organization's needs, objectives, and strategy. Originally from Buenos Aires, Argentina, Cinthia is a writer, certified legal interpreter, and previous educator with a passion for helping leaders bridge communication gaps with their teams and community.
She earned an Associates in Liberal Arts, completed a Spanish Legal Interpreting certification and courtroom practicum. She delved into personal development as a professional life coach and wrote two self-development books and curriculum for five online courses. 
She joined Miles4Migrants to help change lives on a global scale. The organization's values of empowerment, compassion, collaboration, and accountability strongly align with her personal philosophy of helping others explore new possibilities.
An immigrant herself, Cinthia understands migrants' need for support. As a teenager she launched and hosted ESL classes for parents in her community. At 19 years old she worked as a Spanish Translator and ESL Aide for a neighboring school district.
Outside of work hours, Cinthia is a creativity-driven individual who enjoys writing, dancing, singing, and playing the piano. She lives in Kansas City, MO with her loving husband and three sassy cats.