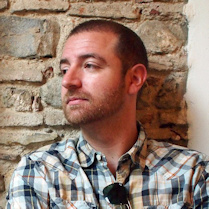 Seth Stanton
Co-Founder
Pronouns: He/Him
Seth, an optometrist from New Orleans, LA, is immensely proud to be a co-founder of Miles4Migrants. His road to the charity's inception is paved by an obsession with points and miles and a healthy amount of Redditing. On both sides of his family, Seth is descended from immigrants who fled in the name of religious freedom: his father's mother came from Lebanese Christians who fled the Ottoman Empire, and his mother's family were Russian Jews who fled the pogroms. Early on, Seth's commitment to fulfilling flight requests became a personal obsession, and his waking up to photos of another family reunited drove him to work deep into most nights. As a result, he feels a personal sense of relief that Miles4Migrants now has staff so he can get some sleep and eat actual meals with his wife and children. Seth's talents revolve around sarcasm, an ability to fire off a small flood of messages in free moments between seeing patients, and a semi-encyclopedic knowledge of the best miles to use for any route around the world. He is a proud husband to Erin and father to Marie and Sylvie.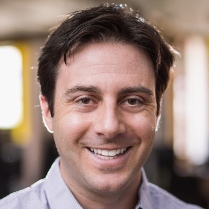 Andy Freedman
Co-Founder
Pronouns: He/Him
Andy proudly serves as one of the co-founders at Miles4Migrants, supporting the work of the dedicated team and celebrating the heroism of the families Miles4Migrants has the opportunity to support in their journey to their new community. His personal inspiration for helping to launch the organization came as he was searching for a way to make a meaningful impact on the global refugee crisis after spending time living in the Middle East. After attending an event on the topic of ways to support refugees at the headquarters of TripAdvisor (now a Miles4Migrants funder), where he learned about the financial burden faced by resettled refugees due to travel loan repayment, he thankfully stumbled upon the like minded and fellow miles-obsessed co-founders, Seth and Nick. Andy serves as a volunteer director, and outside his work with Miles4Migrants, he maintains an executive role at Assured Allies, a technology company helping to address the financial strain of a global aging population. Andy lives outside of Boston, MA with his wife and two young children, Nora and Grant.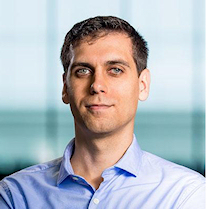 Nick Ruiz
Co-Founder
Pronouns: He/Him
Nick serves as a co-founder at Miles4Migrants, supporting the technology development that powers our mission. Nick also piloted the original idea of using points and miles to reunite families by flying the family of a Pakistani Christian personal friend in Europe. He later shared this idea on with other online reward point enthusiasts on Reddit, where Seth and Nick later sparked the movement. Nick is passionate about developing technologies that bridge cultural boundaries and overcome language barriers to improve lives. Outside his work at Miles4Migrants, Nick is a natural language processing research scientist at Interactions, working on virtual assistants for customer care. Nick lives near New Providence, New Jersey with his wife Jennifer and his daughters, Julia and Chiara.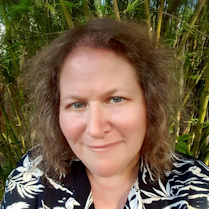 Annette Ross
Director of Communications/Public Relations
Pronouns: She/Her
First serving in a volunteer capacity with Miles4Migrants beginning in 2018, Annette has assisted hundreds of donors through the process of pledging their miles to help refugees reunite and is ever-inspired by the outpouring of altruistic acts from our supporters. Her interest and concern for the welfare of others was born in a household built on the concept of "hygge" and the influence of her Northern European father, who assisted the Jewish people during WWII to escape to Sweden. She became more intimately aware of how one's life destiny can be influenced by a single fortuitous event, when she and her husband traveled to Russia to adopt their daughter in 2007. With a background in human services serving marginalized and socially excluded populations, as well as working with other prospective adoptive families, Annette was thrilled when a full-time position became available at Miles4Migrants that offered her an opportunity to contribute to our global society. In her free time, Annette enjoys collecting vintage Hawaiiana and spending time with her family at the beach, rescuing wayward animals, and caring for a menagerie at home, including dumbo rats and two ornery goats.
Dan Moore
Technology Solutions Manager
Pronouns: He/Him
Dan loves traveling and has taken advantage of award travel to explore all 7 continents. Previously involved in neuroscience research, he stepped away from the lab to make a tangible difference in underserved global communities. His work since then has focused on disaster relief and recovery, where he has worked in logistics and volunteer leadership, rebuilding homes and schools in disaster stricken regions including Peru, Nepal, Indonesia and the United States. His passions for award travel and humanitarian work came together in 2017 when he discovered Miles4Migrants and used his own miles to reunite 3 refugee families in the UK. He started on the team as a volunteer booker before becoming a full-time booking coordinator in 2019. Dan has since taken an active role in improving our systems and processes to help scale our operations to reunite more refugee families. Currently based in Southwest England, when he's not booking flights or solving tech issues you'll find Dan climbing hills, petting dogs or finding new beers to try.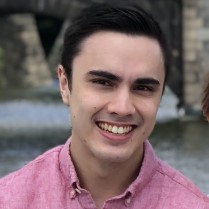 Arthur Stevens
Booking Consultant
Pronouns: He/Him
Arthur books Miles4Migrants' flights, coordinating with donors, partners, and the Miles4Migrants team, reuniting displaced persons using donated frequent flyer miles. He has spent the past few years immersed in the world of award travel, redeeming about 4.5 million points and personally traveling over 150,000 miles. When he was offered the opportunity to put the knowledge he had gained to help reunite families with their loved ones, he was over the moon. Every day working for Miles4Migrants, he is moved by the stories of the immensely brave heroes seeking asylum, and the impact of donated miles; miles that reunite loved ones who have sometimes been separated for years, or help individuals escape persecution in their home countries. He feels it is a privilege to contribute one small part to these heroes' incredible journeys. In his spare time, Arthur enjoys games of problem solving, listening to music or podcasts, and dreaming up his next trip.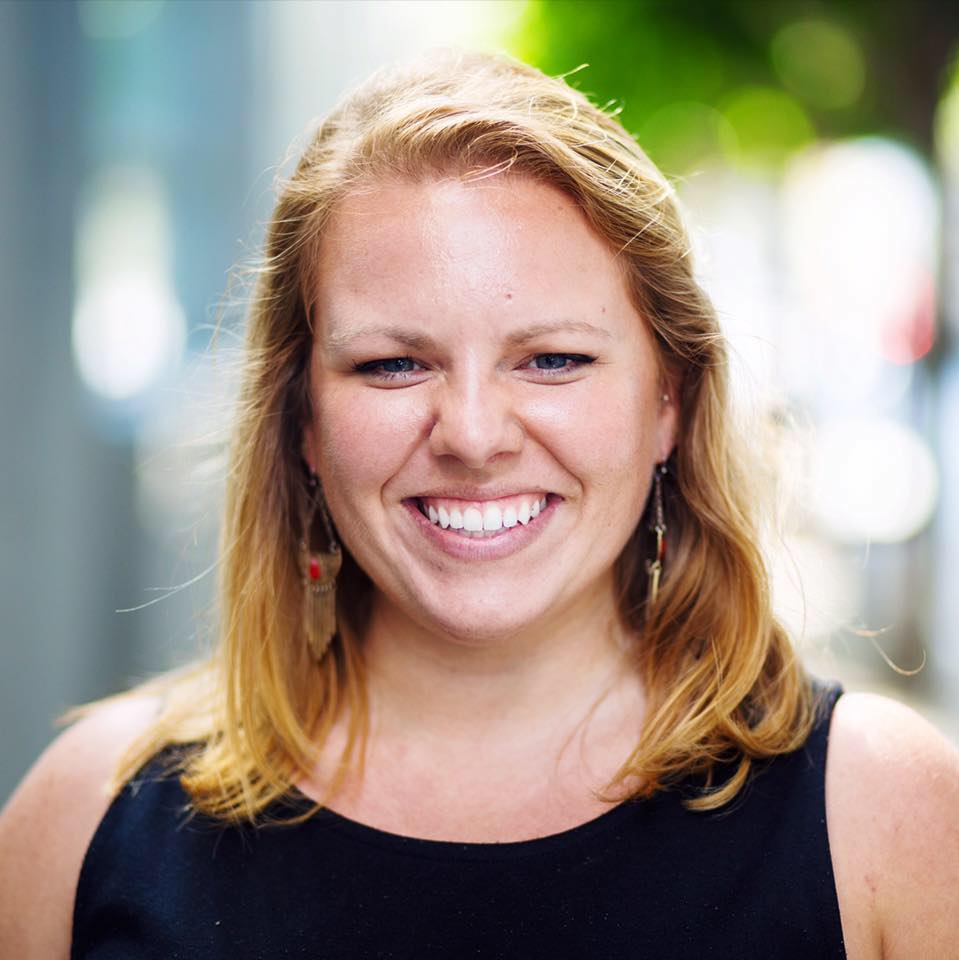 Cat Cooke
Marketing and Content Manager
Pronouns: She/Her
Cat oversees the marketing and content efforts at Miles4Migrants. She is an award miles enthusiast herself, having used them to assist in her two years of full-time travel across six continents. During this time spent discovering new cultures, she also worked as a social media and content marketing freelancer for nonprofits and social good organizations. Prior to her full-time travels, Cat lived in South Africa and assisted an after-school program for youth affected by HIV/AIDS. She also worked on the marketing team at Kiva where she traveled to many developing countries to cover the stories of economically disadvantaged individuals. One of her more impactful trips was interviewing Syrian refugees in Lebanon, an experience that solidified her desire to work more closely with refugees to help them reunite with their families and feel welcomed to their new homes. Now settled in Texas, Cat enjoys volunteering at a local ESL program with migrants from over 80 countries and is on a quest to try out all the immigrant-run restaurants in the area– especially if they involve tacos or Asian noodles!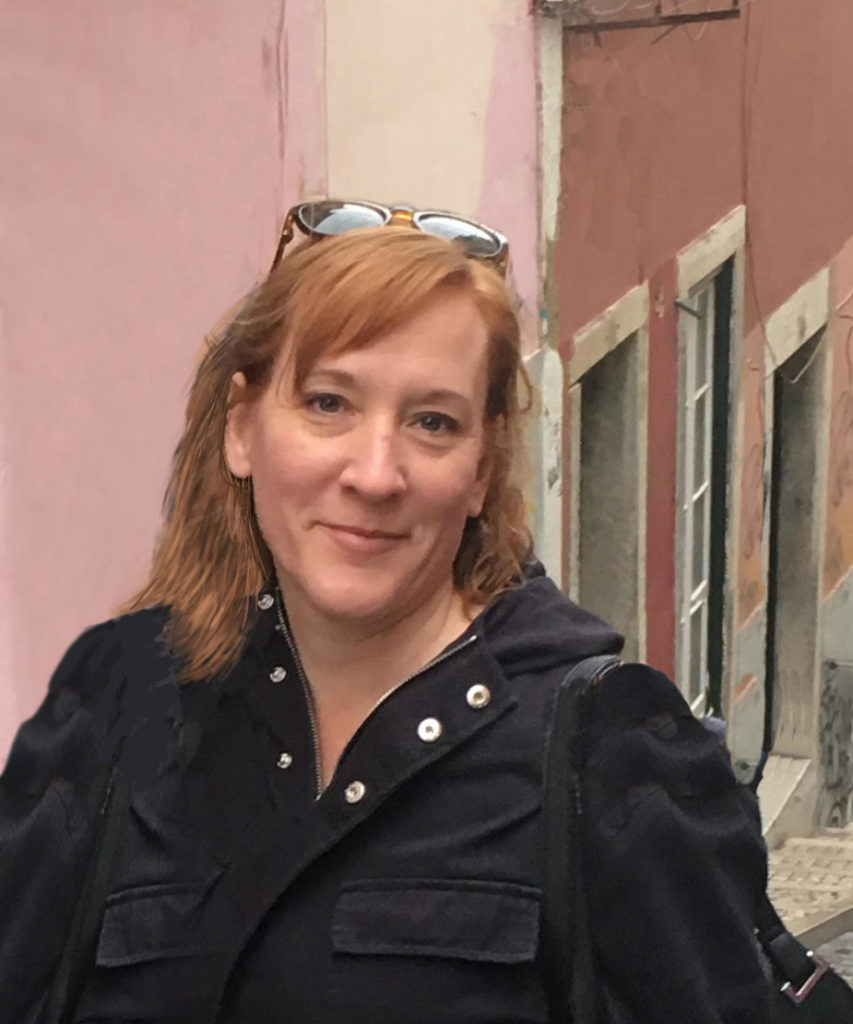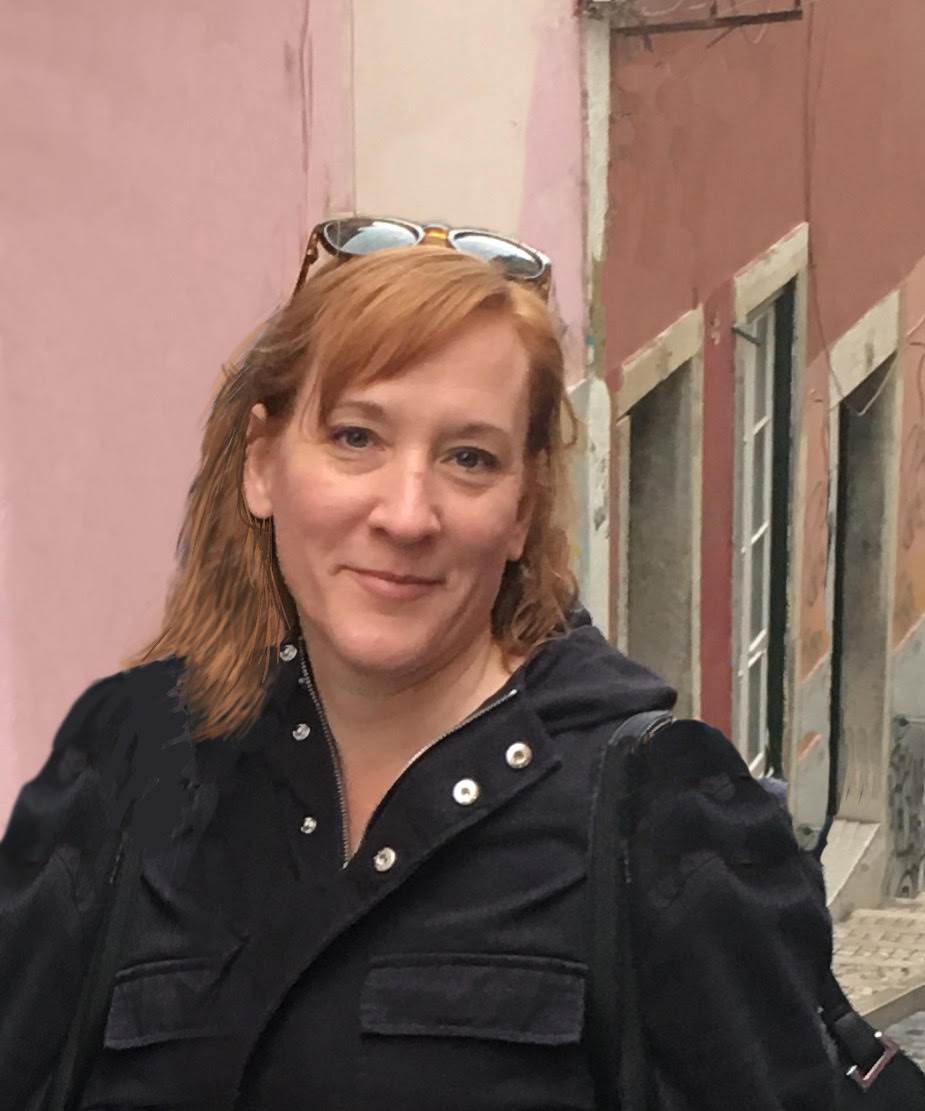 Mary Novak-Caskey
Booking Consultant
Pronouns: She/Her
Mary has worked in the travel industry for 30+ years, first in airline reservations and later in a luxury
travel agency. She has always had a love of travel, especially experiencing new places and cultures with
family and friends. Mary had been contemplating a departure from luxury travel, wanting to find a way
to use her skills to support people in need and make an impact in their lives. After being laid off from
her agency during the pandemic, she came across a Miles4Migrants job posting and immediately felt
fate had intervened. Being the granddaughter of immigrants who spent years bringing their family to
the U.S. one or two people at a time, re-uniting families sounded like an incredible way to make a
difference. Mary is thrilled to be part of such an important mission and amazing team. In her spare
time Mary loves hiking, spending time with her family and finding the best cat memes.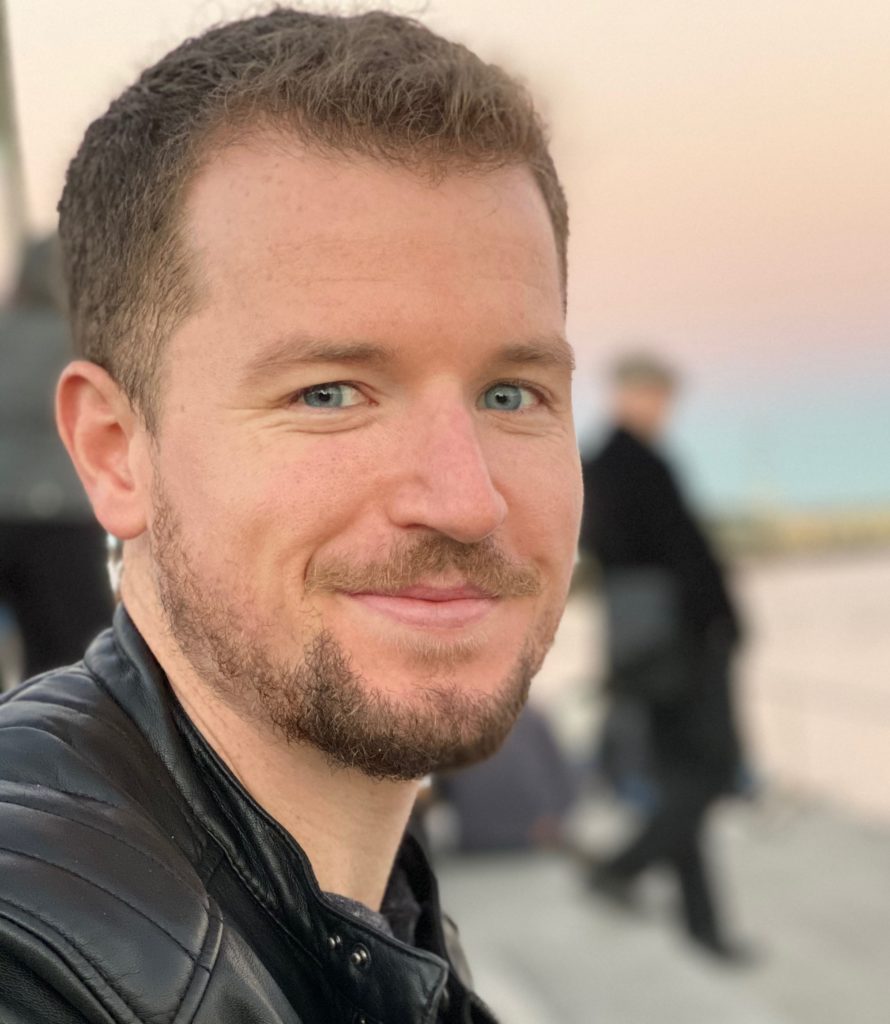 Patrick Stouffer
Booking Consultant
Pronouns: He/Him
Patrick is a musician, writer, and points and miles fanatic currently based in Los Angeles. A freelance trumpet player by trade, he first discovered airline loyalty while traveling the world as a performer for cruise ships and various Broadway musical tours. For nearly ten years, he traveled non-stop to all 50 states and over 70 countries between work and leisure – using points and miles to fund and elevate his experiences. Patrick is overjoyed to be a full-time member of the Miles4Migrants Booking Team, where he gets to use his passion for frequent flyer miles to help reunite families and aid refugees on their journey to their new forever home. Between the remarkable tenacity of the travelers and the overwhelming generosity of the donors, he finds himself inspired and thankful every day to be a part of such a worthy cause. When he's not booking flights, playing trumpet, or writing for AwardWallet, Patrick enjoys traveling with his wife, sampling new whiskeys, and spending time at the lake with his family.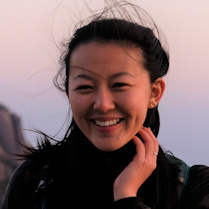 Amy Yu
Volunteer Ambassador
Pronouns: She/Her
Amy's experiences as a first-generation Chinese-American led to a desire to help underrepresented communities and families improve their lives. Her background, coupled with a few years of working in management consulting, led to a stockpile of travel miles and to Miles4Migrants. Her own rewarding experiences as a donor – helping two teenage girls flee conflict-stricken areas to reunite with family – inspired her to join the Miles4Migrants team as a volunteer, where she works on marketing and partnerships. She currently works at an early-stage e-commerce start-up in Los Angeles and is an avid camper, hiker and coffee junkie in her spare time.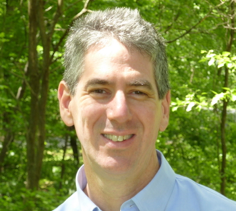 Ken Robbins
Volunteer Ambassador
Pronouns: He/Him
Ken has always had a passion to find ways to marry his core tech geek nature with ways to help people. This started early in his career when he created an aviation weather service to help pilots reduce weather-related accidents. More recently, Ken led an engineering organization supporting scientists who were performing drug discovery research on cancer, heart disease, neurological diseases, and other major unmet medical needs. This role required frequent travel from Boston to Switzerland, and as a result, many frequent flyer miles were accumulated. Ken was thrilled to discover Miles4Migrants, which provided a way to help the refugee crisis by donating his miles to make a direct impact in reuniting multiple wonderful and deserving families. After experiencing the donor side of the Miles4Migrants process, Ken saw that many of the automation lessons that helped accelerate scientists' discovery of new medicines could be applied to the complex logistics problems of efficiently scaling Miles4Migrants' ability to fulfill a virtually unlimited demand for family reunifications. Ken and his wife Debbie are proud parents of 3 sons, two of whom are tech focused, while the eldest is saving the planet, so he gets a pass for not picking up the geek gene.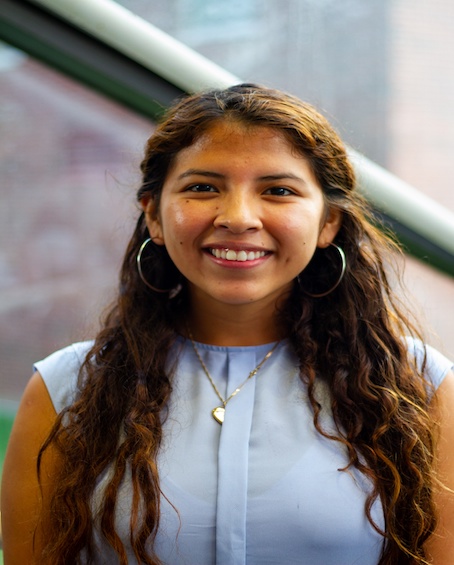 Milenia Rojas
Flight Booking Intern
Pronouns: She/Her/Hers
Milenia Rojas immigrated to the U.S. from Bolivia when she was six years old. She is currently a DACA student attending the University of Rochester studying Chemical Engineering on a full ride. Her immigration experience shaped her and motivated her to help other undocumented students attain higher education and help advocate for Immigrants' rights. At the age of 18, she started her own program to teach undocumented high school students about the resources they have. At her university, she is part of the executive board for UR DREAMers, an organization on her campus, where she helps organize events that will educate her fellow students about immigration issues and how to support other undocumented students. Currently she is a logistics intern at FWD for Miles4Migrants. She is ecstatic to be part of a team that helps refugees and asylum seekers reunite with their families.
Deborah Gbadebo
Flight Booking Intern
Pronouns: She/Her/Hers
Deborah Gbadebo is a self proclaimed herbal tea connoisseur from Dallas, Texas. During undergrad she was a research assistant that studied International Migration and Social Cohesion, with a focus on the U.S. Mexico-Border. After graduating she served as a Communications Fellow at Fwd.us, an organization that focuses on immigration and criminal justice reform. She got into this work because of the belief in basic human rights for all. We've often seen that life in America is fundamentally different depending on race, class and other identities that shape who we are. It's important to address these disparities on every level. For this she is grateful to be part of the Miles4Migrants flight booking team. In her free time she enjoys working out, reading, and attempting new recipes.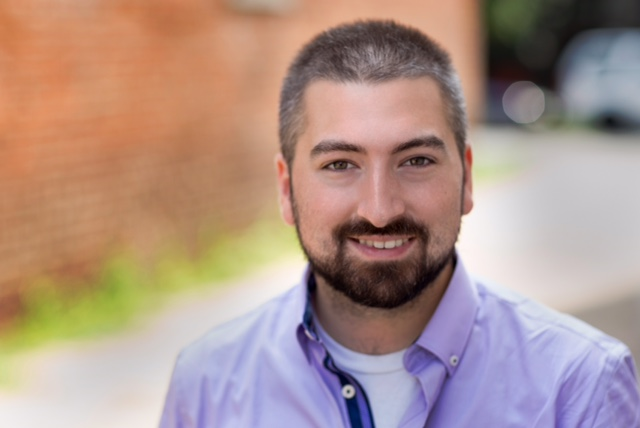 Pete Tomao
Flight Booking Intern
Pronouns: He/Him/His
Pete Tomao is a former labor and community organizer with experience at the federal, state and local level. Pete began his career as an organizer on Preisdent Obama's 2012 reelection campaign in Las Vegas. He most recently worked as a legislative assistant at the Montgomery County Council in Maryland where his portfolio included affordable housing, LGBT rights and transit. A descendant of Italian immigrants on his father's side, Pete is passionate about supporting a just and humane immigration system. Pete graduated from American University with a bachelor's degree in political science and was recently accepted into the City University of New York's journalism school. In his spare time Pete enjoys cooking, hiking and exploring New York.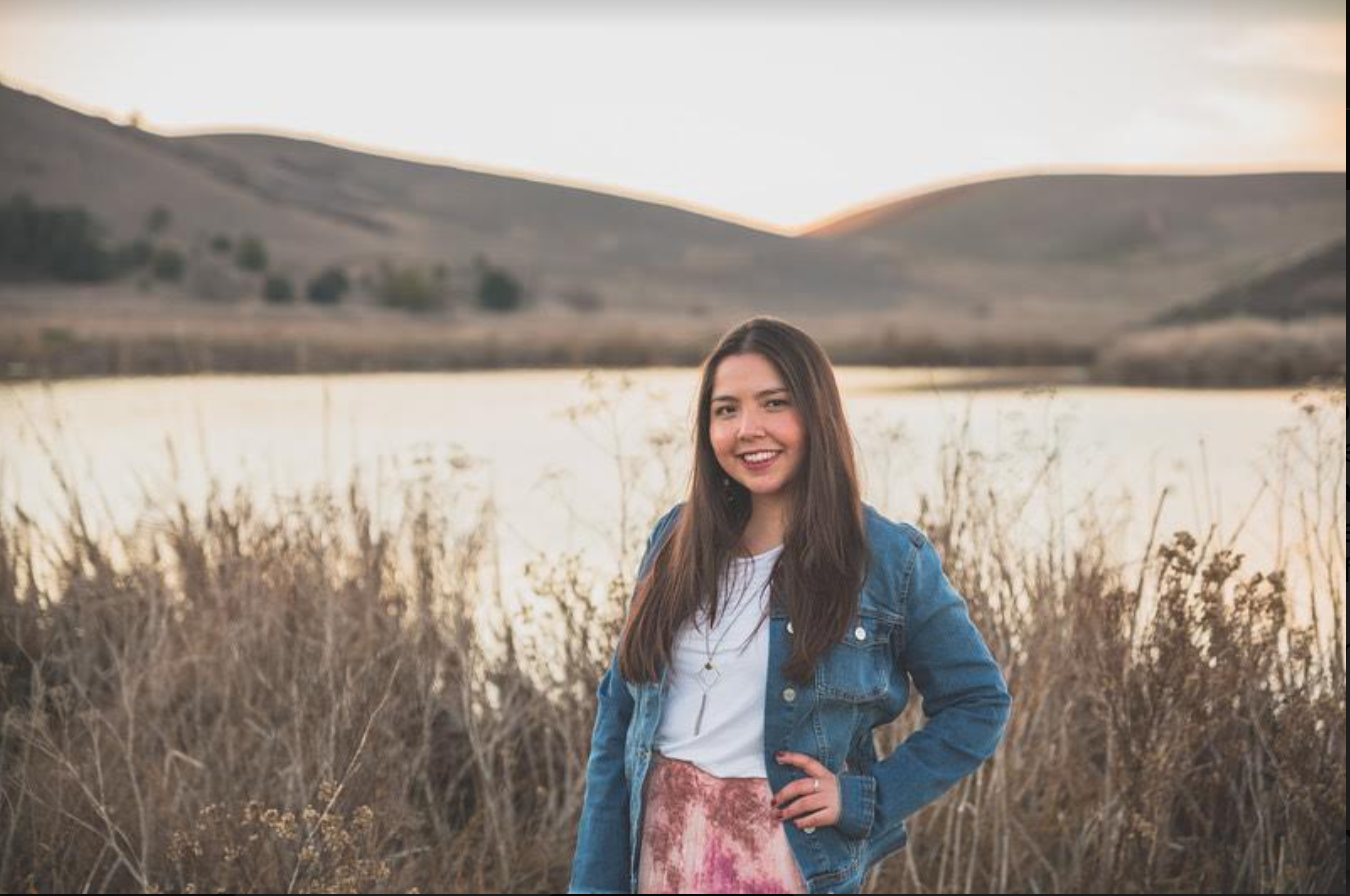 Michelle Mariaca
Flight Booking Intern
Pronouns: She/Her/Hers
Michelle Mariaca is a young professional currently residing in California. She is originally from La Paz, Bolivia. She grew up surrounded by beautiful mountains and cultural dances. She graduated with a Business Administration from Universidad Privada Boliviana. In her free time, she enjoys traveling, camping around California, hiking, and practicing yoga. She is very excited to join the FWD.us and Miles4Migrants team.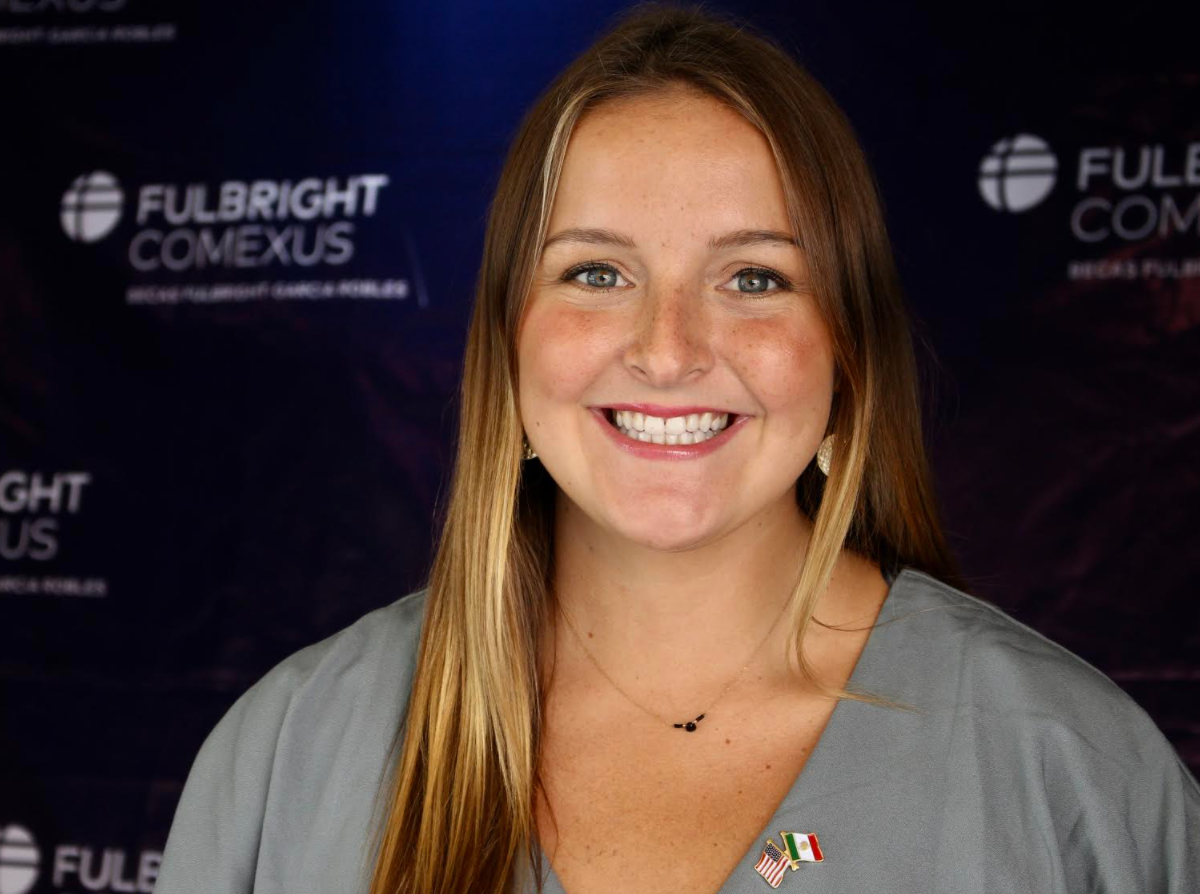 Cara E. Duffy
Flight Booking Intern
Pronouns: She/Her/Hers
Cara Duffy is an avid traveler and coffee drinker originally from New York. Cara received her Bachelor's degree in Political Science from The Catholic University of America in Washington, D.C. in 2019. She has worked as an ESL teacher in Washington, D.C., Ecuador, and Belgium. During her time as an undergraduate, she focused on studying border policy and volunteered at the U.S.-Mexico border, which inspired her to pursue a two-year Fulbright grant in Mexico. As a daughter of an immigrant, Cara is passionate about fighting for just and humane immigration policies. She feels fortunate for the opportunity to reunite families with FWD.us and Miles4Migrants. In her free time, she enjoys cycling and hiking with her dog, Benito.