Welcome to the JCARI-LA Miles4Migrants donation page, an initiative of the Jewish Coalition Assisting Refugees and Immigrants – Los Angeles (JCARI-LA). We have partnered with Miles4Migrants, a nonprofit organization doing incredible work in the area of helping to reunite and relocate families. Your airline mile pledges and donations will go towards booking flights to help reunite families — in support of the sacred Jewish mitzvah of welcoming the stranger/refugee/sojourner/foreigner. Thanks for your support!
Together, we can transform miles into a life-changing force for good.
Miles4Migrants uses frequent flyer miles, credit card points, and cash to help people impacted by war, persecution, or disaster start a new beginning in a new home. We partner with other nonprofits to identify refugees, asylees, asylum-seekers, and their immediate family members who have legal approval to travel but cannot afford airfare.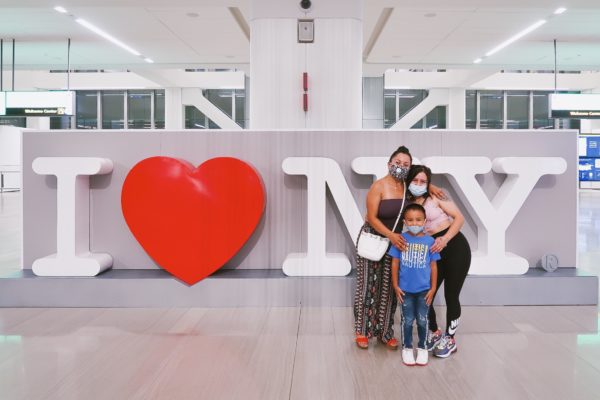 Ready to contribute? Pledge below!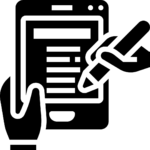 1. Pledge your airline miles, credit card points, or travel vouchers.
We accept pledges from a variety of frequent flyer and rewards programs. Unfortunately, we cannot pool miles from multiple donors when booking flights. Therefore, we have a minimum amount for most programs to ensure the miles will cover the cost of at least a single ticket.


2. Sit back while Miles4Migrants finds a match for your pledge.
Miles4Migrants works with 45+ nonprofit partners to identify individuals who have legal approval to travel but cannot afford the cost of a plane ticket. We'll contact you as soon as we have an individual or family who is in need of your pledged miles.


3. Book a flight to help someone reach a new place to call home.
We'll work with you to book a flight. Our booking team consists of experts in reward travel and flight reservations. They can book the flight for you or help you book the flight yourself. Either way, you've just helped someone be on their way to reaching a safe home!
What miles are most useful?
We accept miles from many airline loyalty programs; however, based on the most frequent requests for departure/arrival locations, certain programs are used more frequently than others.

The most needed miles and points donations are:
United Airlines

American Airlines

Alaska Airlines

Southwest Airlines

Flying Blue (Air France, KLM, Garuda, et al.)

American Express Membership Rewards

Chase Ultimate Rewards

Capital One Rewards

Air Canada/Aeroplan
Why does Miles4Migrants have minimum donation amounts?
The minimum donation amounts reflect airline programs' lowest single passenger award fare that Miles4Migrants can book for a refugee, asylum seeker, or asylee. 
What about cash donations?
While our primary purpose is to use airline miles to book flights, these award flights often incur additional taxes/fees. Cash donations help us to cover those extra costs!