by: Heidi at Las Americas Immigrant Advocacy Center and Amy, Miles4Migrants Volunteer Ambassador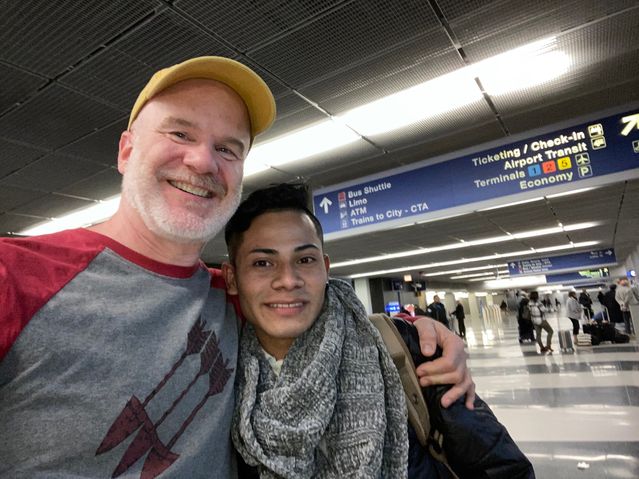 Andrew is a 21 year old man from Honduras who has suffered for most of his life due to his sexual orientation as a gay man. From his family to school, to the community, the police and his Church, he has suffered abuse, rejection, and threats. He came to the U.S. to ask for protection, spending eight months in detention while the court lost his case and ICE transferred him.
During that time, he spoke regularly with his sponsor, Dan, in Chicago, talking by phone to get to know him better. Andrew is now with his new family in Chicago, where they are together pursuing his asylum case and beginning the healing process from the violence he suffered.